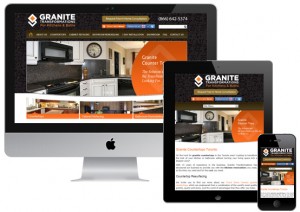 Sunrise Marketing is a group of talented, creative, energetic professionals dedicated to helping businesses develop their Internet marketing strategy. We offer affordable, attractive and effective web sites. Our office is located just outside the "entertainment capital of the world", Las Vegas, Nevada. We pride ourselves with the same energy, enthusiasm and talent which this dynamic city was built on.
At Sunrise-Marketing we have over 100 collective years of experience in web site development experience, graphic arts, printing trade, production, advertising, copy writing, promotional products, and marketing fields. We know the importance of adding an effective web site to your company's overall image. Our expertise in creating and developing what really works in "cyberspace" is what we do best!
We've researched every aspect of effective web design and marketing; from proper search engine placement, graphics, photos, animations, font styles and more. We use materials you already have such as traditional advertising tools found in print media brochures, business cards, etc., and incorporate all that information into developing an informative, organized and eye-catching web site accurately reflecting your company's image.
Our pricing is simple and affordable. We've developed many successful strategies to get sites up and running quickly and efficiently.  We can help your business, not just in building a website, but with logo design and printing services as well.

If you are interested in learning more about how Sunrise Marketing can help you grow your business and develop or expand your website, contact us today!